The fleet currently has 7 rental units. All are equipped with:
• fridge
• microwave oven
• electric filter coffee maker
• hob (gas or electric)
• tableware
• shelf
• terrace
• garden furniture
They are also equipped with blankets/duvets and pillows and protective covers for mattresses and pillows.
Sheets, pillowcases are not provided.
«Le Domaine d'Andance» 3 star the Campsite offers you its Lodges and Mobilhomes
2 Lodge Tents
2 rooms 4/5 people
• 1 bed 140×190 •

• 2 beds 80×190 •

• 1 extra bed for children •

(no water connection, no sanitary)
1 Mobilhome
2 rooms 4 people
• 1 bed 140×190 •

• 2 beds 80×190 •

• 1 extra bed for children •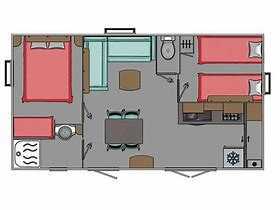 1 Mobilhome
2 rooms 3/4 people
2 bedrooms ¾ people

1 bed 140 * 190

1 bed 80 * 190

1 extra bed 80 * 190 (if 4 people)

1 Mobilhome
3 rooms 6 people
(of which 2 children)
• 1 bed 160×200 •

• 2 beds 80×190 •

• 2 bunk beds 80×190 •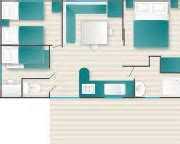 1 Mobilhome
3 rooms 6 people
• 1 lit 140×190 •
• 4 lits 80×190 •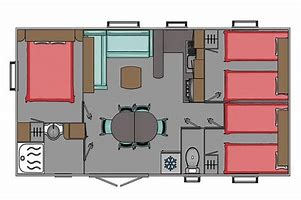 Rentals at the 3 star Camping «Le Domaine d'Andance», in Green Ardèche
Call us
00 33 4 27 51 93 73

00 33 6 98 15 36 00